Creative multifunctional purple advertising umbrella

Product name style:Purple Long Handle Advertising Umbrella

Texture of material:Polyester material
Product function:The new purple long handle advertising umbrella is fashionable and has various functions and uses. According to its material, structural style and other characteristics, it can not only block wind, rain, snow, ultraviolet and dirt, but also has strong publicity influence and long-term, stable and large-area advertising effect.

Product characteristics:As one of the most commonly used modern forms of advertising carrier, advertising umbrella not only has bright colors and good visual effects, but also has unrestricted pattern design and optional structure. It is beautiful and durable and has become an important form of enterprise advertising. Advertising umbrella has incomparable advantages over other forms of advertising: wide coverage area, large liquidity and practical use The umbrella is featured by wide range, good quality and low price, long duration, etc. it is fashionable and eye-catching to print various advertising slogans on the umbrella surface. It can also be used as the carrier of physical objects and has a wide range of uses

Product usage:The semi-automatic Folding Umbrella made of polyester with long handle has different characteristics and characteristics. When using the umbrella, first you should be familiar with and understand the material and internal and external structure of the umbrella. According to the instructions, shake the umbrella surface first, straighten the umbrella ribs, then slowly open the umbrella, carefully check the handle, ribs and surface of the umbrella, gently shake and repeatedly fold several times to verify whether the opening and closing of the umbrella are normal. When finishing, you should first fold the umbrella cloth together by hand, and then let each rib cling to the umbrella handle. Then press down the handle of the umbrella, and plug all the ribs into the head of the umbrella to make it as neat as possible so that the final effect will be better. After tightening, place the umbrella in a cool and dry place with ventilation or in the umbrella cover, and keep it properly.

Product range:In view of the different characteristics and characteristics of the long handle semi-automatic umbrella, it is generally used for a wide range of purposes, which can be generally divided into: personal travel, travel, business activities and promotions, as gifts, exhibitions, exhibits; other types of advertising and other fields..

Precautions for product use:Long Handle Advertising Umbrellas have different characteristics. First, the umbrellas contain acid after dyeing, so newly bought umbrellas cannot be stored for a long time, and can only be washed with rainwater to remove acid. Do not hang the umbrella on the wall containing alkaline lime, as this will make the umbrella brittle. When the umbrella is not in use, it is better to put it in the umbrella cover to prevent dust from sticking. Do not fold the umbrella immediately after use, open the umbrella, dry the inside and outside of the umbrella rod and the umbrella surface with soft cloth, hang upside down in a ventilated place to dry, then close the umbrella and put it away. Before opening the umbrella, shake the umbrella cover, straighten the umbrella rib, and then slowly open it to prevent the rib from breaking. For ordinary umbrellas, try to avoid using them in strong winds, so as not to hurt the ribs. Umbrella cannot pick things, umbrella cannot be used as walking stick, umbrella cannot be close to high temperature to prevent umbrella deformation. Polyester canopy should prevent dust and sparks to avoid burning the canopy. Plastic umbrellas should be protected from sunlight to prevent them from aging. When buying and using umbrellas, the internal and external structures of umbrellas such as ribs, umbrella covers and umbrella handles shall be carefully checked, and the factory certification, marks and marks of umbrellas shall be carefully checked. To determine whether the source and quality of the products are normal and qualified. For polyester umbrellas, we should pay attention to: moisture-proof, fire-proof, baking-proof, chemical oxidation-proof, corrosion-proof, excessive tearing and abrasion-proof, etc. In addition, it is also necessary to keep away from flammable, explosive, corrosive, oily dirt, sharp and hard objects as far as possible and keep them properly at ordinary times.

Advantages of our company:Our company not only has a professional team with many years of experience and superb technology, but also has a variety of (sets) professional production and manufacturing equipment and advanced testing equipment. We operate in strict accordance with the production process. We always adhere to the principle of "service first, customer first", constantly forge ahead, reform and innovation, strive to create high-quality products, and forge ahead to meet the different needs of customers! Our products are exported to more than 30 countries and regions in the world, and are deeply loved and praised by consumers!
Product process:Big cut - small cut - umbrella printing - lamination - upper bone - assembly - quality inspection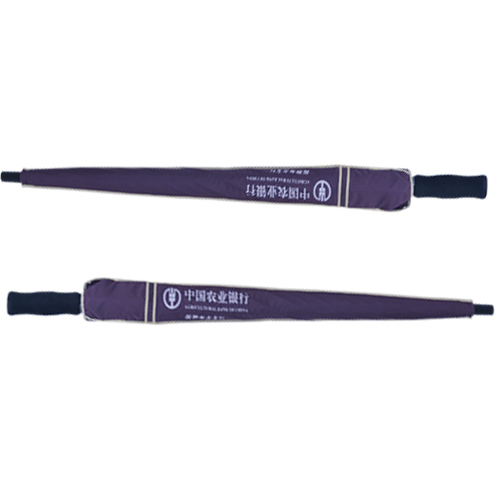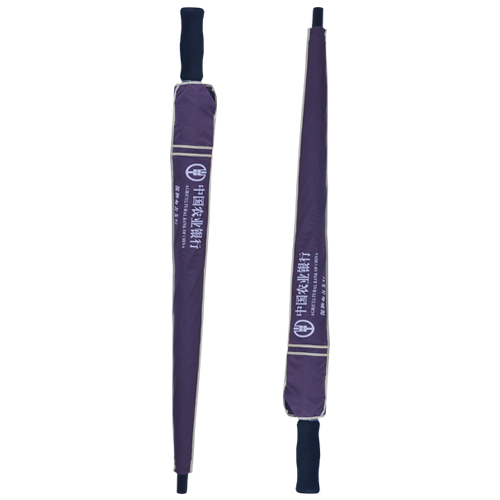 Looking for ideal
Creative Multifunctional Advertising Umbrella
Manufacturer & supplier ? We have a wide selection at great prices to help you get creative. All the
New Purple Advertising Umbrella
are quality guaranteed. We are China Origin Factory of Cross-border
New Long Handle Advertising Umbrella
. If you have any question, please feel free to contact us.